The Cure Starts Now Canada is the newest international chapter in honor of their son, Liam with whom they lost to DIPG (Diffuse Intrinsic Pontine Glioma)
Victoria, British Columbia  February 2022­­ – The Cure Starts Now is expanding its international presence into Canada.  With chapters that extend across the United States and Australia it was important for us to build a partnership and friendship with our northern neighbor.  The Cure Starts Now Canada was formed in honor of 3-year-old little Liam Comboye who battle DIPG, an aggressive form of brain cancer.  Liam has become a household name and has become the DIPG Warrior face to all of Canada.
"The Cure Starts Now has been built by families, like the Comboye's, who are determined to change the outcome for families facing the same diagnosis despite their own inexplicable loss. We can't be more honored to stand beside them to continue Liam's legacy," said Brooke Desserich, Co-Founder for The Cure Starts Now.
Liam was his parents first born child. He was kind, had a heart of gold, and always tried to help others.  Liam was very Intelligent, and at the age of 18 months could sing his ABC's and match letters with names and pictures. His love for learning new things was so exciting.  He had an engineering mind and could construct anything out of his building toys. Liam was incredibly passionate about everything he did.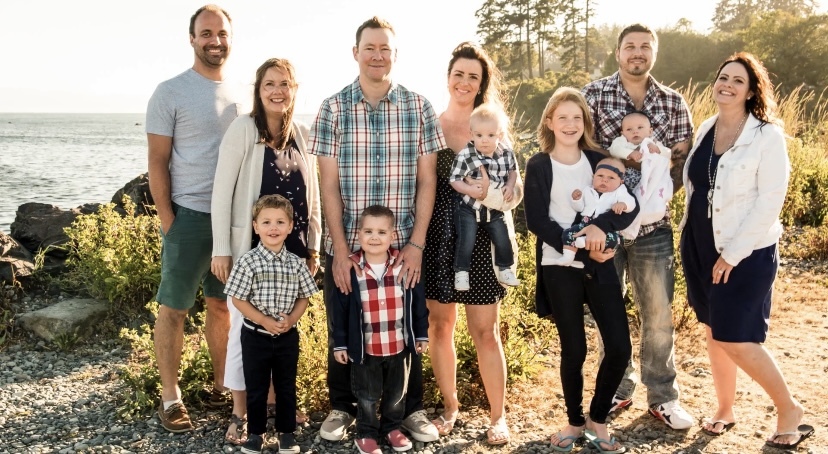 Whenever anyone would ask Liam what he wanted to do when he grew up, he always had a simple answer – help others.  He inspired Cari and her sister Lindsay Walper (Liam's Auntie), to form The Cure Starts Now Canada after his passing to continue his legacy of helping others. His whole family is determined to fight and help fund research to find a cure to end all cancers, starting with DIPG, the biggest bully.
Liam had a beautiful soul full of music, drawn particularly to country songs with messages beyond his years.  Music oozed from every fiber of his being.  He'd sing and dance feeling every instrument and word contained within.  It was like each song was born inside him.  We have felt strongly Liam's musical being left us with messages from a much older and wiser Liam, years down the road.  Liam's innate love of music allowed us to have so many beautiful lasting memories!
"For me, it's about taking the grief and trying to cope by doing something Liam would have wanted and by doing so we will honor his life and keep his memory alive," Cari said. "We want to help make a difference and have a positive impact on the future of other children and families facing this horrible diagnosis." – Cari Comboye, Liam's mother and Co-Founder of The Cure Starts Now Canada
To learn more:
The Cure Starts Now Canada visit www.thecurestartsnow.ca
The Cure Starts Now visit www.thecurestartsnow.org
---
The Cure Starts Now Canada was started in honor of Liam Comboye, a boy from Sooke, British Columbia who battled a rare, aggressive form of brain cancer known as DIPG. The Cure Starts Now Canada is the second international chapter of The Cure Starts Now and is family to 40 other chapters worldwide. The Cure Starts Now is the only cancer foundation dedicated to finding the Homerun Cure™ for cancer by focusing on one of the rarest, most aggressive forms of cancer. Believing in more than just awareness, The Cure Starts Now has funded over $18 million in cancer research, resulting in over 150 cutting edge research grants in 15 countries since 2007.