Our Warriors Who Inspire Us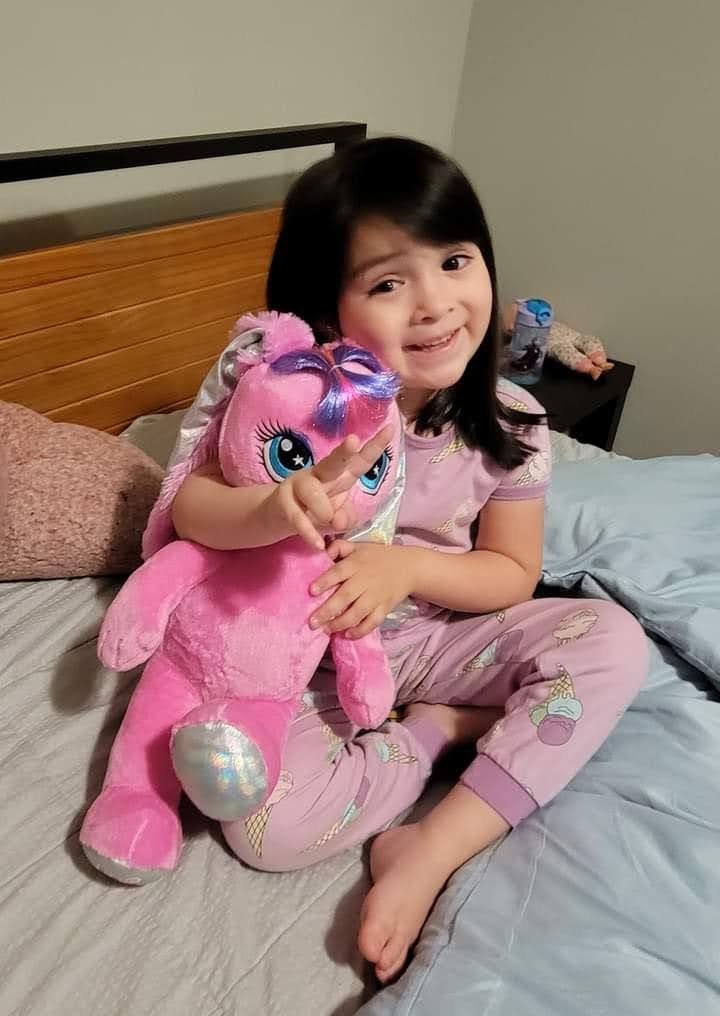 Amelia Villegas
Story
Amelia Jane Villegas was born on January 9, 2018, in Chicago, Illinois. She was a princess from the very start, full of a fire for life that surprised but inspired all those around her. She adored her older brother Mateo and taught us how to be better parents. We moved to Canada in 2019 and Amelia was diagnosed with DIPG in June 2020, after losing her balance and falling out of a chair. Though our despair and grief were an unimaginable abyss, Amelia's light remained blazing. She took on two rounds of radiation, in 2020 and 2021, but even after a morning treatment, she went about her days smiling and laughing – playing with her brother and friends, having fun, taking trips, learning and growing and making the most out of everyday. Amelia loved music, singing and dancing, girl power, eating sweets, watching movies on the couch, and staying at hotels. She was looking forward to starting pre-primary at the same school as her brother.
In July 2022, Make-A-Wish Canada granted Amelia's wish to visit Disney World Florida. A few weeks after this trip (which Amelia enjoyed, uninhibited), symptoms of DIPG began to emerge quickly and aggressively. She began to lose her abilities as the tumor pressed on her brainstem, and no further treatments were possible. She made it to school twice, to show off the new school shoes she'd been saving for the occasion. Through her decline, Amelia danced and sang and gave us attitude, until she couldn't anymore. On September 15, 2022, she earned her angel wings, surrounded by loving family and friends at home. Heaven gained a fierce warrior and an even brighter star. She was four and a half.
If you had the privilege to know Amelia, you witnessed how the light of love can penetrate even the blackest darkness. If you were lucky enough, she shared a nugget of wise advice with you ("you have to be happy," "never be shy"). After every trip to the doctor she would ask me, "did I do good, Mama?" It broke me inside, each and every time. And now, I am still trying to make sense of a world without Amelia. But the one thing I am sure of is that I have to do good. I wouldn't wish what we are going through on any other family, and that is why we must do better. That is why we must find a cure. Please join us in honoring Amelia, and doing good.